EPA chief Scott Pruitt broke law with $43,000 phone booth, investigators find




2018-04-17T03:00:01+0000
Trump's EPA chief violated federal law when he spent $43,000 in agency funds to install a soundproof telephone booth in his office.
The embattled chief of the Environmental Protection Agency broke federal law when he spent more than $43,000 of agency funds to install a soundproof telephone booth in his office, federal investigators have found.

More California Newz
As the weather turns warmer, more people will be swimming in the ocean - remember watch out for #RipCurrents! #SoCal #CAwx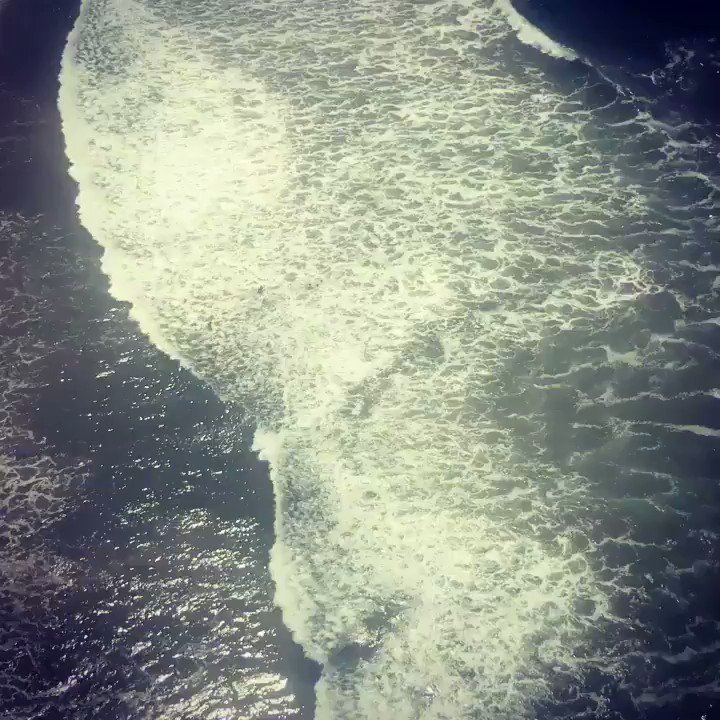 LAPD HQ
@LAPDHQ
Our helicopter crews patrol from the mountains to the ocean & always there to help out. Today they were over Venice Beach as lifeguards rescued 2 kids caught in a rip current. As more people head to the beach with the warmer weather, a good safety reminder https://t.co/h15OozUqfO
Offering treatments that will leave you "glowing just like their A-list clientele," it's no surprise Spa Montage at @MontageBH is considered the best day spa in #California, via @TheDailyMeal:
The Daily Meal
Restaurants, Recipes, Chefs, Food Trends, Entertaining and Travel Guides
bit.ly
Are you a Santa Monica resident who has sensitive documents to shred or electronics to recycle? Join us at our FREE shredding event on April 28.
Tomorrow, Breeze Bike Share is integrating with regional bike share systems just in time for Bike Month in May! Learn more here:
Breeze Bike Share is Integrating With Regional Systems Just in Time for Bike Month
On April 23rd Santa Monica's Breeze Bike Share system will combine with Beverly Hills Bike Share, WeHo Pedals Bike Share, and UCLA's ...
www.santamonica.gov
Happy #EarthDay, L.A.! Here's where to celebrate and go green today https://t.co/Q7Cey8KTtY 🌳❤️ #LosAngeles
ICYMI: All drivers of zero emission electric vehicles receive complimentary valet parking at @ThePeninsulaBH. #EarthDay #PenMoments
Hank Dittmar, a former City of Santa Monica employee and pioneering urbanist, is remembered by City Manager Rick Cole for his lasting legacy on how we think about cities. Read more about Hank here:
Remembering Pioneering Urbanist Hank Dittmar
Hank Dittmar only worked for the City of Santa Monica for six years (early in his remarkable career), but his untimely passing reminds us of the remar...
www.santamonica.gov
We're celebrating #EarthDay at @GentleBarn 😍 Watch our Insta Story and read on to learn more https://t.co/u7WA2L46ja 👀 #LosAngeles
ICYMI: Celebrate #EarthDay with the biggest open streets event in the U.S., @CicLAvia! Today, the event kicks off 2018 with its brand new route: Heart of the Foothills https://t.co/7FOHjIGRJd 🚲 #LosAngeles #CicLAvia
Take a step back in time & learn how classic #Hollywood stars like Mary Pickford & Will Rogers fought to keep #BeverlyHills an independent city in #LA, via @NBCLA:
The Los Angeles Times Festival of Books (@latimesfob) takes place this weekend 🤓 Here's why you can't miss it 💯 #LosAngeles #BOOKFEST
The Best Vegan Friendly Bars in Los Angeles
No need to settle for a basket of questionable tater tots when bar-hopping with omnivores. Read on for the best vegan-friendly bars and pubs in L.A.
bit.ly
Kidical Mass #EarthDay edition engages kids about safe bike riding and how it helps our environment plus food, activities and fun 🌎🚲 @SMSpoke
City Council retreat today exploring 21st Century government. How can we be more agile? Build greater community trust and lines of communication? Use data to focus work? Council, community members and City leaders are digging in. #SMCityCouncil
Today, shop select frames from @SamaEyewear for just $99 (valued at $350-$1500) during their one day sale where proceeds benefit the Sam Vance Foundation. Learn more:
Load More...
EPA chief Scott Pruitt broke law with $43,000 phone booth, investigators find
California Newz - 2018