Thieves sweep neighborhood, target plate stickers




2018-04-17T02:24:00+0000
At least five neighbors in Oak Park are on edge after say thieves walked right up to their license plated and took their registration stickers.
Two thieves prowled an entire neighborhood in Oak Park looking for something very specific on the vehicles.

More California Newz
Former NBC News anchor Tom Brokaw faces sexual harassment allegations https://t.co/KC8dKdZha3
CEO of #SVCF on paid leave pending an investigation... https://t.co/A9izhFTp1R
"Lock your homes, there's a prowler in the neighborhood." In 1979, Walnut Creek residents locked their doors and closed their windows afraid that the "East Area Rapist" would make them his next victims. https://t.co/ASkAc4a4Nd #GoldenStateKiller
[email protected] RB @pennyhendrixx finds out he was drafted 27th overall by the @Seahawks in the #NFLDraft
Twitter feed video.
"It definitely was an obsession." Retired cold case investigator Paul Holes was just about to turn in his badge...but the #GoldenStateKiller pulled him back. You'll want to hear the gripping story from him: .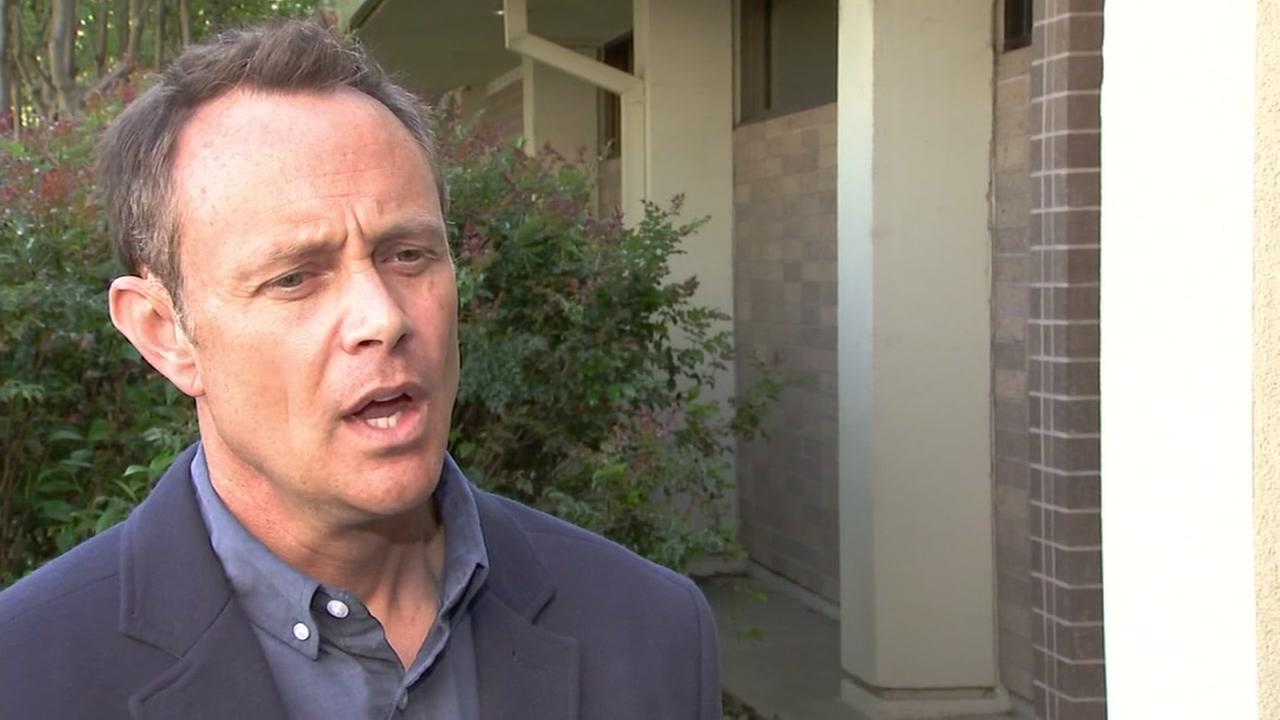 FULL INTERVIEW: Investigator Paul Holes reveals how notorious 'Golden State Killer' was found
Paul Holes of the Contra Costa County District Attorney's office was preparing to retire when the biggest moment of his career happened outside the ho...
abc7ne.ws
"They have so much money and so much power to do good and inside it was such a toxic environment and that is really the real irony."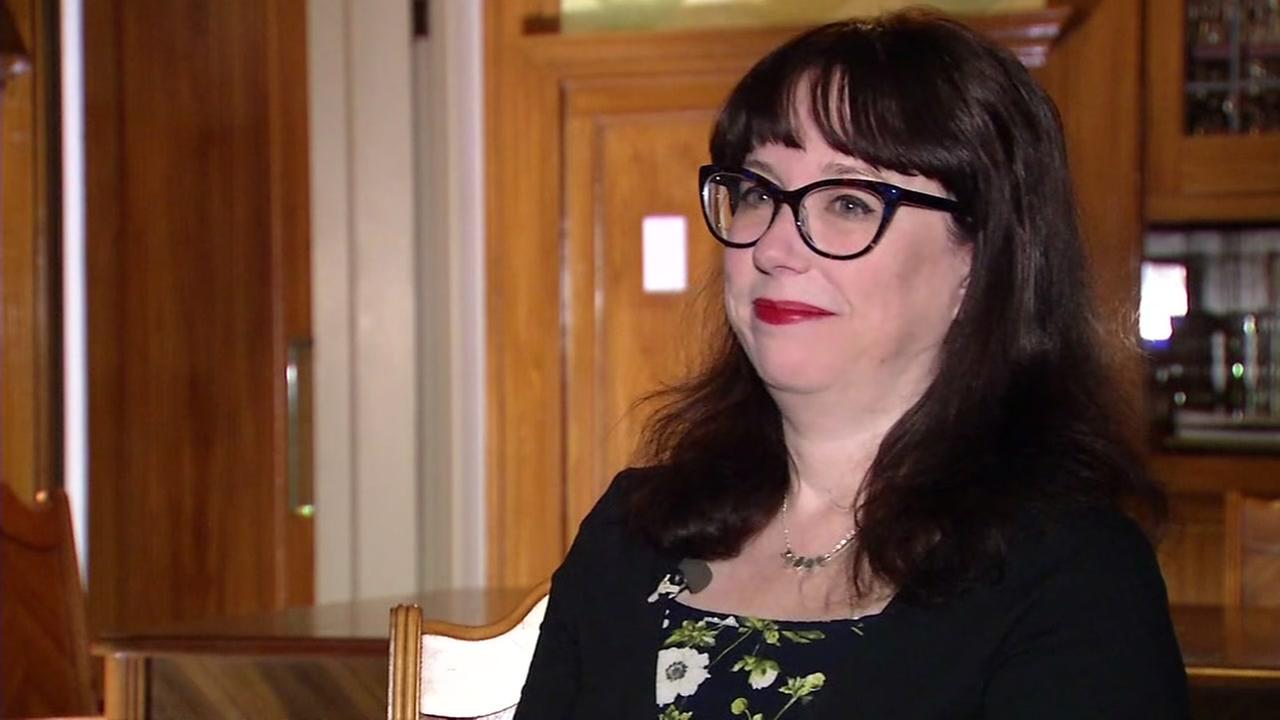 Silicon Valley Community Foundation CEO on paid leave
A former employee of the Silicon Valley Community Foundation is reacting to the news that the CEO has been placed on leave amid allegations he permitt...
abc7ne.ws
FIRE INVESTIGATION: Officials are still trying to finish putting out the fire in Concord that some believe to be arson.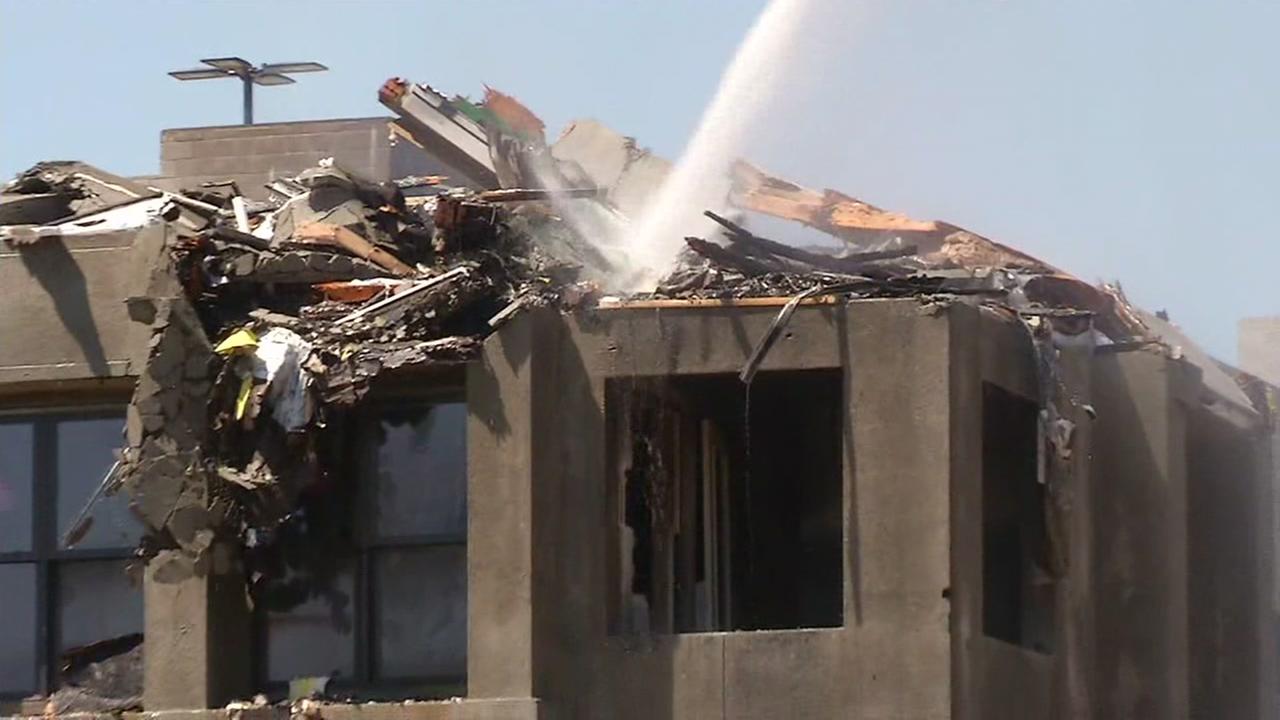 Evacuations remain for neighbors of Concord construction fire
Hundreds of people in Concord will have to spend another night away from their homes, as evacuations remain in place near the site of Tuesday's massiv...
abc7ne.ws
Hundreds of people in Concord will have to spend another night away from their homes, as evacuations remain in place near the site of Tuesday's massive construction fire.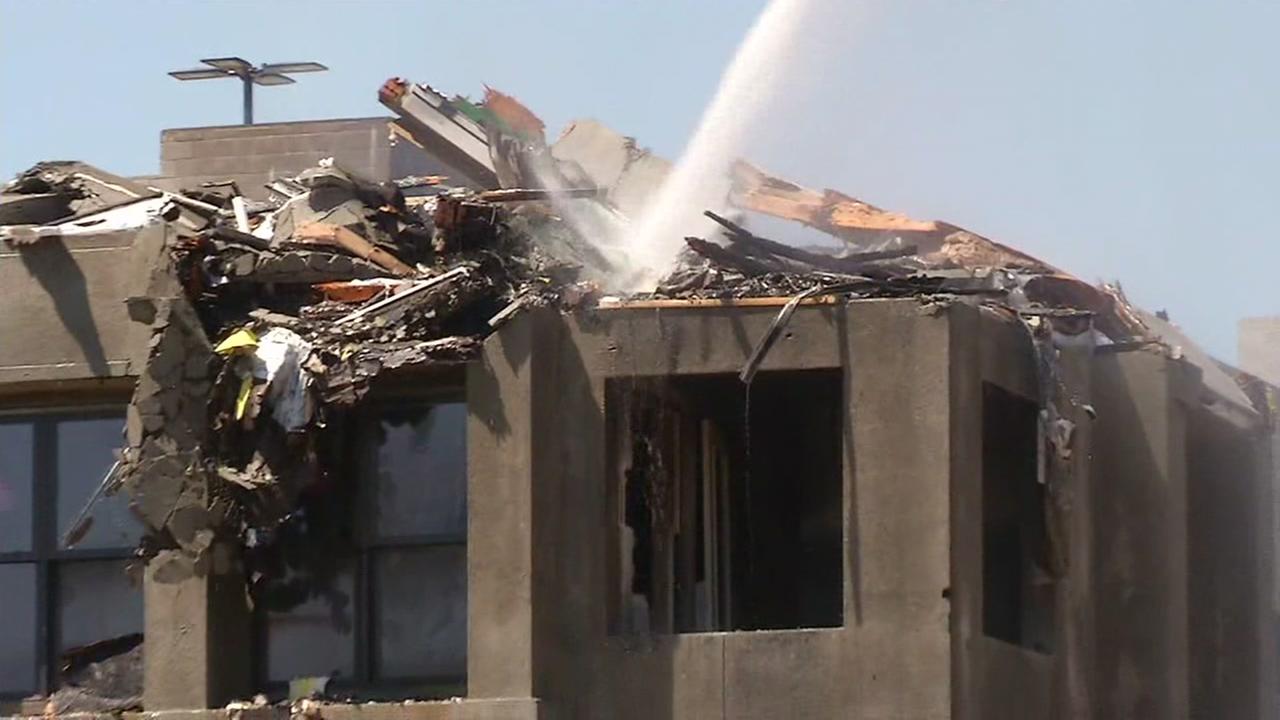 Evacuations remain for neighbors of Concord construction fire
Hundreds of people in Concord will have to spend another night away from their homes, as evacuations remain in place near the site of Tuesday's massiv...
abc7ne.ws
When you submit a DNA testing kit to websites, you may be unknowingly giving away more than just your family ancestry.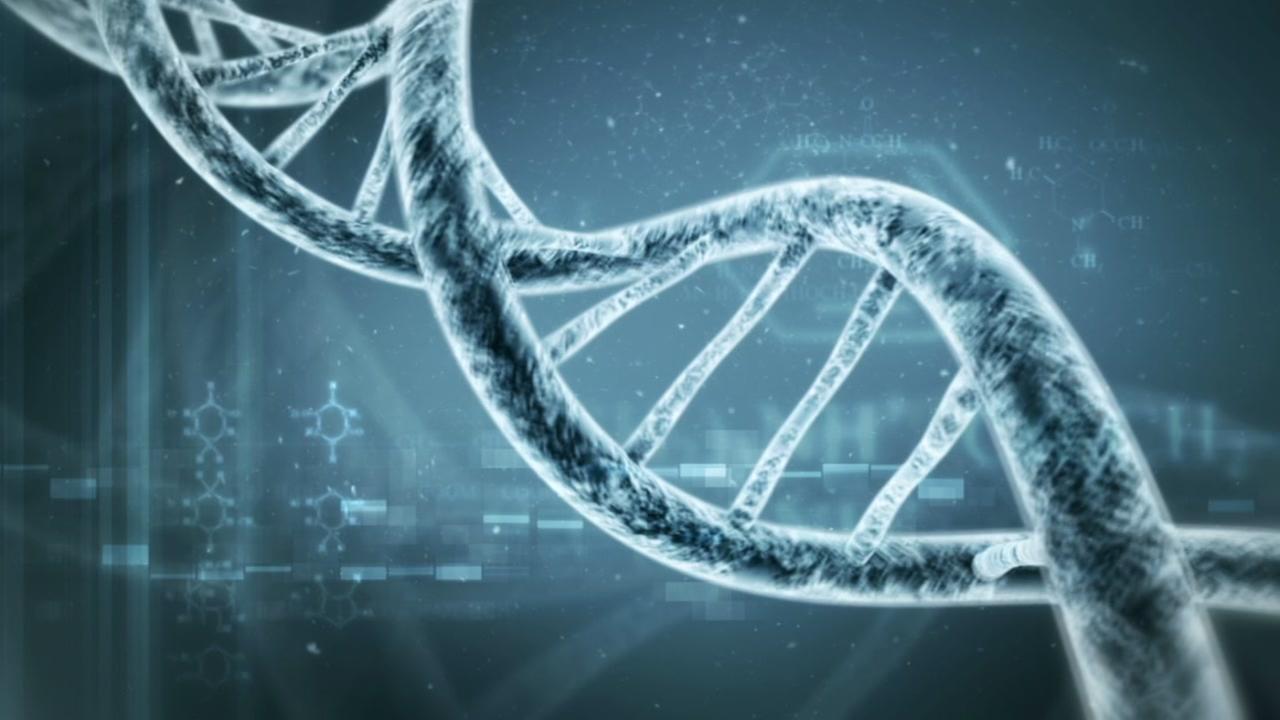 Take Caution: DNA expert warns of genealogy testing, privacy issues
ABC7 News spoke to a DNA expert who says the public should think long and hard before completing an at-home DNA testing kit.
abc7ne.ws
Load More...
In his two games with the Lakers, Andre Ingram inspired fans around the world. ...
Our team didn't even make the playoffs and the energy at Staples, every game, was electric. We chanted "MVP" when Andre stepped up to the line because LA is built on fan loyalty. We don't care who you are. If you wear the purple and gold, you're family.
I hope he gets signed even if its not with the Lakers
Probably the highlight of the year! But nothing will change next year unless we trade for or sign a top notch veteran franchise player. We have no clear cut leader, just a bunch of overrated young gunners that are trying to be the next K.B.
Give him a contract then. Just $200k or something. He can come off the bench and just shoot. But he can play D too. Give him a couple years at his age
This the Ingram spurs want for Leonard
Bring him back ... For six man or a relief player for others point guard or shooting guard ...💯💪🏀
DRE is the one , the right player with class & basketball skills.
32 years old meaningless .
His resume speak for itself , discipline , loyalty, patience ,humble ... 10 years in the G League waiting & finally his name called on 4/9/18, this moment was another Lakers history. he had proved he better than some of the younger players.
DRE is deserved to be on the roster next season. 👍👍👍
This is what the Clippers would do! NOT THE 16 TIME NBA WORLD CHAMPION LOS ANGELES LAKERS!
A. Ingram will find a home some place, he's already got one in the D-League, he's got a book deal and a movie coming, he'll be just fine.
These are strange days we are living in! Just as we are told by the apostle Paul. He referred to these days as perilous times, which it for sure is. With all that is going on in the world, it is easy to see the coming of the Lord Jesus is soon! The signs of His coming point to the soon coming of the Lord! Read Matthew 24 and Mark 13 and Luke 21 and 2 Timothy 3:1-7 and 2 Peter 3:3-7.
Then in Revelation 1:5 We find out And from Jesus Christ, who is the faithful witness, and the first begotten of the dead, and the prince of the kings of the earth. Unto him that loved us, and washed us from our sins in his own blood. Receive Jesus and the blood of Jesus will cleanse you from all sins! In Isaiah 1;16:-18 we learn Wash you, make you clean; put away the evil of your doings from before mine eye; cease to do evil; Learn to do well; seek judgment, relieve the oppressed, judge the fatherless, plead for the widow. Come now, and, let us reason together, saith the Lord: though your sins be as scarlet, they shall be as white as snow; though your sins be red like crimson, they shall be as wool. Receive Jesus and this will be true of you! Romans 5:8-10 says But God commended his love toward us , in that, while we were yet sinners, Christ died for us. Much more then, being now justified by his blood, we shall be saved from wrath through him. For if, when we were enemies, we were reconciled to God by the death of his Son, much more, being reconciled. we shall be saved by his life. How cool is this!!! Receive Jesus and be saved by His life!!! Jesus is the key for salvation as well as being the key to heaven and Jesus keeps us from going to hell. Jesus said in John 14:6 ... I am the way the truth, and the life; no man cometh unto the Father but by me. Then in John 10:9-11 Jesus said I am the door; by me if any man enter in, he shall be saved, and shall go in and out, and find pastures. The thief (the devil) cometh not, but to steal, and to kill and to destroy; I am come so that they may have life and have it more abundantly. I am the good shepherd: the good shepherd giveth his life for the sheep. Isaiah 53:4-6 tells us Surely he has borne our griefs, and carried our sorrows; yet we did esteem him stricken, smitten of God, and afflicted. But he was wounded for our transgressions, he was bruised for our iniquities: the chastisement of our peace was upon him; and with his stripes we are healed. All we like sheep have gone astray; we turned every one to his own way; and the Lord hath laid on him the iniquity of us all. Jesus is the Lamb of God He bore our sins and iniquities so that by receiving Him we are saved and redeemed, by the sacrifice of Jesus! 1 Peter 1 :18-19 tells us Forasmuch as ye know that ye were not redeemed with corruptible things, as silver and gold, from your vain conversation received by tradition from your fathers; But with the precious blood of Christ, as of a lamb without blemish and without spot; God has totally redeemed us from all that Adam sold us into! We find out in 1 John 5:11-12 This is the record that God hath given to us eternal life and this life is in his Son. He that hath the Son hath life and he that hath not the Son of God hath not life. This is easy enough to understand! So, receive Jesus and receive life, eternal life! Jesus said in John 7:37-38 ... If any man thirst let him come unto me and drink. he that believes on me, as the scripture says, out of his belly shall flow rivers of living water. Then in John 4:13-14 Jesus said to a woman at a well ... Whosoever drinks of this water shall thirst again. But whosoever drinks of the water that I shall give unto him shall never thirst; but the water that I shall give unto him shall be in him a well of water springing up unto everlasting life. Jesus said in Revelation 21:6 ... It is done. I am Alpha and Omega, the beginning and the end. I will give unto him that is athirst of the fountain of the water of life freely. Then in Revelation 22:17 And the Spirit and the bride say, Come. And let him that heareth say, Come. And let him that is athirst come. And whosoever will, let him take of the water of life freely. This offer is given to every one of us! Telling us to Come, take of the water of life freely. God wants for us to come! So Come, take of the water of life that God offers to us for free. Free for us but our redemption came at a high cost for God to pay. Jesus died so we could live! Hebrews 2;9 says ... that he(Jesus) by the grace of God should taste death for every man. Romans 4;25 says For he was delivered for our offences, and was raised again for our justification. This is live to the max! Al that Jesus did from the cross to the throne he did for us! Jesus did the work and we get the benefits of all that He did! The offer that God has made the choice is up to you! Choose Jesus and choose life! Whosoever shall call upon the name of the Lord Jesus shall be saved. Romans 10;9-13. Receive Jesus and receive righteousness and redemption and eternal life and so much more! Read Matthew 25:6-13. Receive Jesus and then you will be ready for the return of the Lord.! Whatever you do don't take the mark of the beast 666. Read Revelation 13-18.
Dude his Energy and defense did!!
Give him a 2 year contract as a 6th man. He'll be just might show the world that he's a starter....
He will be a good spark off the bench.
#nbavote Andre Ingram Jorden Forsyth
Me at 32 Roderick Clemons