Man Clipped In Hit-And-Run Crash Dragged For Several Blocks




2018-03-05T14:15:08+0000
Investigators say the man had opened the car door to look for something inside when another car went by and struck him, flattening the driver's side door against the car, and catching him on the car.


More California Newz
Every two years, Santa Monica releases a capital improvement program (CIP) budget that identifies priority infrastructure projects and lists the accompanying funding details. https://t.co/WFeFTLxRxU
Be a good neighbor & check on older/sick people. Hot weather builds up in older homes/buildings & can be harmful for vulnerable residents. Call 911 immediately if you or someone you know is having a medical emergency or showing signs of a heat stroke.
Twitter feed video.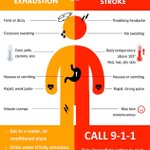 This final quote from @newsterrier retrospective of the camps seems to highly relevant today: "We are Americans now — we are so grateful. But the Vietnamese are survivors because of one thing — family."
The news that Trump might use Camp Pendleton as a huge detention camp for immigrants here illegally tells you something about how much things have changed. 40 years ago a different Republican president used Pendleton to welcome new immigrants & help them https://t.co/nUWztiMJ65
Successful prosecution of illegal vacation rental operator resulting in return of residential housing to permanent residential use.
Illegal Vacation Rental Business Operator in Santa Monica Convicted
SANTA MONICA, Calif. — The Santa Monica City Attorney's Office successfully concluded the prosecution of Shabi Jafri, a local real estate ...
www.santamonica.gov
With personal shoppers & private lounges at @LouisVuitton, @Burberry & more, read how you can "cultivate a wardrobe worthy of a royal" on @RodeoDriveBH, via @VisitCA: https://t.co/v8RVvzFmrY #lovebevhills

Photo by Instagram user: @ssarajanita
Twitter feed video.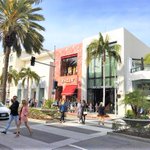 ATTN: Due to overhead wire issue, shuttles running between West Portal and Van Ness.
"He wants me to make the greatest work of architecture ever possible for this site," Gehry said of developer Jeff Worthe. "I think it's a special opportunity for all of us." Via @smdailypress
City begins negotiations for Gehry building
World renowned architect Frank Gehry's signature Santa Monica project sailed through its final preliminary review Tuesday, as the City Council l...
smdp.com
Load More...