These are the Best Dressed Men of the 2018 Oscars




2018-03-05T10:00:13+0000
From velour jackets to double-breasted suits.


More California Newz
San Diego gas prices continue to rise https://t.co/DkvZerQwAJ
#BREAKING: #Warriors Stephen Curry to be re-evaluated in 3 weeks after suffering Grade 2 MCL sprain in knee
https://t.co/5ogbvtE2c7
Twitter feed video.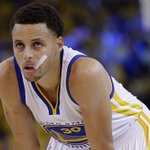 Parkland student survivor throws up on stage, then finishes her speech https://t.co/VJgiYS2fXt
March for Our Lives rallies in San Diego County
March for Our Lives rallies in San Diego County
Protesters against gun violence and mass shootings marched throughout San Diego County as part of nationwide "March for Our Lives."
via.kswbtv.com
Developing: Newark Police investigating fatal shooting @ Friday night @ Elm St. & Wells Ave. PD says shooting not believed to be a random act; victim has not been positively identified. ABC7News will update as information becomes available.
Twitter feed video.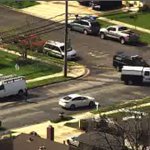 Reminder today to get out and march! Thank you to the young generation for inspiring all of us and reminding us that change will only happen through our own will. Register to vote and demand common sense gun laws from any and all potential elected officials! Democracy will win!
Load More...
BREAKING: The Golden State Warriors will reportedly be without Stephen Curry for at least the next three weeks. ...
Why did Kerr bring bring back so soon?!
Dodged a bullet. This is good news, could have been worse. Let him rest till the 2nd round.
They put the season on the line to play the Hawks..... I don't think Kerr is getting coach of the year this time
Since round 1 starts in about 3 weeks , it seems to me that now they have to find a way to keep Quinn Cook on the roster for the playoffs..
Now we have to choice but to add Cook to the playoff roster. Many has voice that Swappy P should be left off but I believe with Cook and Swappy P playing it will off set the absence of Curry somewhat until the second round hopefully. .
All things considered, it could've been a lot worse. Glad it's only 3 weeks.
Take care Steph, get well soon.
#strengthinnumbers
If the playoffs starts today, I don't mind playing against the TWolves. Jazz and Spurs are a no no.
He will be back for playoffs!!
Quin Cook....time to step up young man.
Same injury as KD last season. 😔
Let him sit and rest until the 2nd round.